While doing business online by selling your products and services were not quite unheard of in the U.S. eight or nine years ago, the acceptance of doing so for both company and customer was quite rare. At that time, the U.S. market for online retail sales was largely occupied and dominated by large brand stores. But as millennials' and Gen Z consumers' enthusiasm for doing business with online stores, using credit/debit cards, has increased. A host of all kinds of stores are looking to remain in business in today's economic climate, there have been companies that have stepped into the market to offer a complete ecommerce suite as the go-to for the online sales community.
One of the leading companies to do so was FigPay360, a total package that assists businesses online to draw customers to their site utilizing Reputation Management, secures all transactions with a robust SSL Certificate for site encryption, onsite review testimonials, shopping cart strategies and the always important, payment processing system that captures the revenues. Emerging on the online scene in early January 2020 FigPay360 Suite has been the go-to solution for companies looking to move their businesses online quickly.
And they were very much the right choice at the right time for many businesses — more transparent and easily understood than any of the other large-bin providers,  still offering a savings in the processing interest fees, FigPay360 gets the correct tools that generate and capture sales. " It is exactly what we hoped to offer when we started," said Darren Gibson, Business Development Director for FigPay360.
"You'll see once you are onboarded with us at FigPay360 how your site can increase their conversions, get more customers on the site, and process more sales and revenues," Gibson concluded. Your ecommerce site, like those already connected to us and tested by third-party reporting, can gain an increase in confidence to do business with your company, recommend more readily what you offer, and seen more often in what your customers are bringing up online about you.
What brought FigPay360 to the market, he noted, was basically the deep void of anything else like it for online merchants — because there was no comparable product already existing in this space. Some of the current competitors have two or three of the Suite components, but not all 5! That didn't necessarily make the launch smooth sailing — there are the standard challenges in entering the chosen Ecommerce market, as well as the necessity of making sure their tech stack was fully loaded and ready to scale into a market that is much larger than previously thought in all dimensions. And because their Ecommerce Suite is all-encompassing, there was the need to offer simple and transparent education to both prospective customers and potential business partners.
So far, so good, said Gibson. In fact, that launch into this target market has exceeded initial expectations in terms of merchant and partner acquisition — a fact that he largely attributes to starting in the right place in the market and making the right offer at the right time for both sides of the purchasing platform.
The Right Vertical
Applying the lessons they learned in brick and mortar side of processing payments, FigPay360 began to look for what was missing that could enhance the merchant processing experience for both merchants and customers. The goal was to build a presence in the areas that are important to both merchants and customers in terms of their routine purchases — that were happening more and more online than not, particularly in the U.S.. A fantastic opportunity arose to offer to online merchants who were in need, to have access to all the components that make an ecommerce site successful, presented itself in the 4th quarter of last year.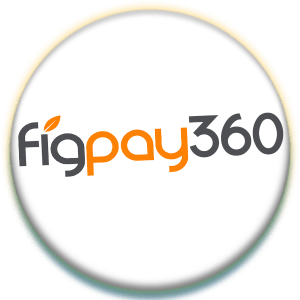 And that opportunity will expand now — in today's economic climate, where the merchant is looking to be better diversified online and off for their customers, Gibson pointed out. But the same basic opportunity exists — to both establish an effective sales presence and to make a quick and noticeable difference to customers' (especially millennials') consumer lives. In short, said Gibson, it is an excellent place and time to enter the market and quickly grow scale with a wide swath of merchants and brands.
Building a brand is important, of course, you can also utilize FigPay360 to grow your reputation, your reach along with your sales. Small- to medium-sized businesses and mid-market businesses are now also able to do as the big box stores online used to do — properly position their online shop for their customers who tend to tap into a brand for more than just one or two purchases.
"We've tried to encourage a mix of retailers across our platform," said Gibson. "If you look at the over 20,000 retailers we have on our platform, we've got all the very big brands you'd expect, but also thousands of smaller businesses. The ability for FigPay360 to reach customers for those businesses has been a huge advantage to them, because we know how to do it right."
And doing it right the first comes into play for the merchants getting ready their online storefront under today's consumer circumstances.
A Better Offering All-Around
Consumers, Gibson noted, want confidence in what they spending upon — they don't necessarily want to worry about data breaches, lax business practices or be overcharged to use credit. Merchants want to offer up that credibility because at the end of the day, it serves two purposes: It brings more customers to the online shop and makes them more likely to spend more while they are there.
"What we found and continued to deliver was significant incrementality, measured by increased basket sizes and average order value, and also in repeat transactions, as well as in providing for a lower number of chargebacks," Gibson said. These are all things merchants want, he noted, and FigPay360's goal is to be the bridge between what the merchant and consumers want by taking on the risk and making the interactive path online easier.
It won't be like every walk in the park, Gibson admitted — growth is always challenging, because every market is slightly different, and identifying and pitching to local needs is always a custom build. That said, he believes FigPay360's Ecommerce Suite is a product worth adopting.