Use the right tools for the job you need to be done.
We have the hardware and the software capabilities that will keep the profits flowing.
Accept credit cards in-store, online, or on the go.
We have what you are needing – Looking for a traditional brick-and-mortar credit card solution that will transform your countertop? Want a wireless credit card terminal that busts lines? How about a mobile solution that allows you to take your products and services directly to your customers. From EMV and NFC contactless credit card machines to easy-to-use ecommerce solutions, FigPay is the only payment processor you'll ever need to partner with again.
Accept payments at your retail location
Elevate your storefront with the most recent in in-store payment acceptance. Choose from one of the widest selections of equipment in the industry, including EMV and NFC solutions. Your pre-programmed equipment will arrive for your business to get started right out of the shoot.
We Understand that Your Business Needs More Than Just Card Processing.
What is wanted is a full-service provider, a company that can offer payment processing, product development, reports that you need and applications to manage all the aspect of your money. When you begin with FigPay you gain this all-in-one.
Authorize credit cards, debit cards and checks almost instantly.

Choose from a variety of choice in the POS Software and the processing equipment that best fits your needs.

Increase security with EMV and PCI Compliant processing solutions.
Our POS solutions beat them all
FigPay gets you everything you need. A register, a card swiper, with multiple features for your business getting you all that you need to transact business each day. You can't find a POS that has more than we do – FigPay is loaded with great features at a fraction of the cost of other software – POSLevu, Clover, NCR Silver, Square, Breadcrumbs and the like. Below are what you receive when you get set up with FigPay. Find Out More of what is available with the system.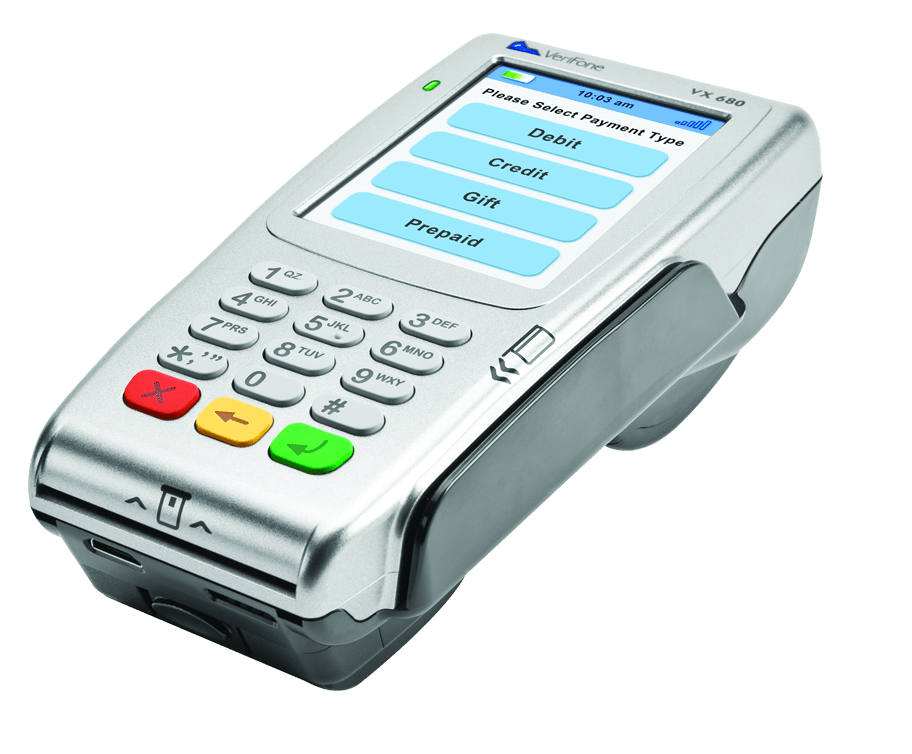 Verifone Vx680 (Wireless)
A handheld wireless device prime for delivery drivers, trade shows and anywhere outside of your place of business. Available for those on-the-road transactions with minimal consumer waiting time. Equipped with HSPA+ 3G, makes it the fastest portable, handheld payment devices. This device is the way to go to maximize performance for your business's daily transactions.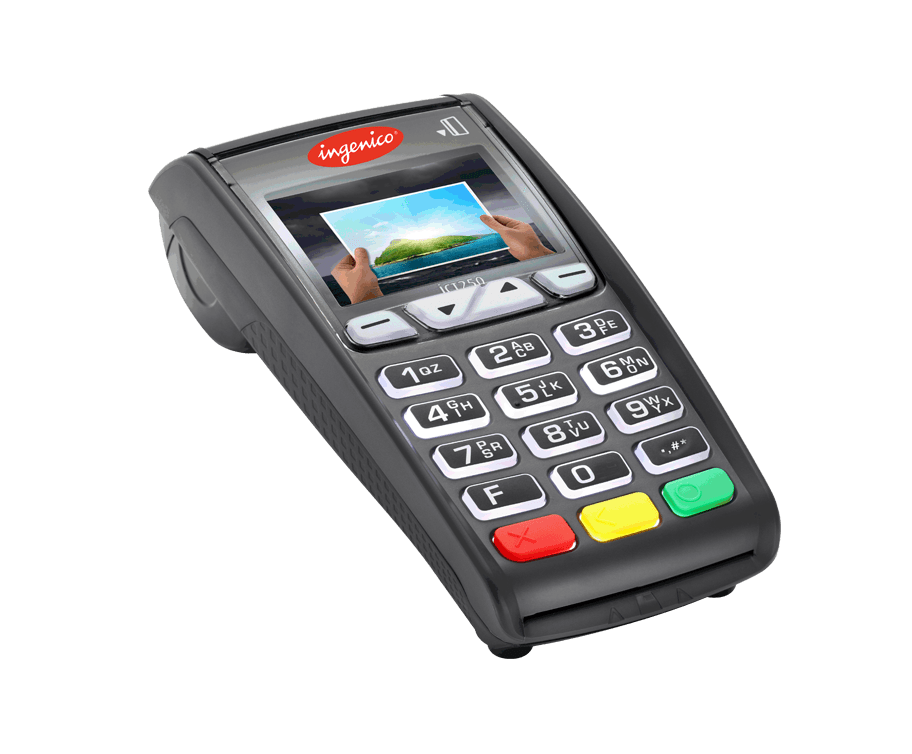 Ingenico ICT 250
Included with the terminal: NFC/contactless, EMV and magstripe meets the highest security requirements and is PCI PTS 3.x certified with SRED and Open protocol modules. Brand promotion is empowered by a crisp color display, software customization and hardware personalization options (top casing, printer cover flap or lens).
Verifone Vx520
A reliable, durable countertop device that is built to last. Can handle encryption, decryption, and processes very quickly due to the included processor and expandable memory. NFC capabilities are integrated to support alternative payment methods and also supports value-added applications such as loyalty or gift card acceptance.
Credit card terminals designed with your business in mind.
From simple payment processing solutions to full POS systems … From more traditional terminals to the latest mobile credit card readers … From PIN pads to payment gateways … Only FigPay simplifies payments by offering you solutions customized to your specific business. Then, we support those solutions with 24/7/365 customer and technical support — available day or night.
Mobile and Wireless Solutions for Business
A company needs to be able to transact business where ever they may find themselves. Often there is a need to go off-site of your primary place of business to capture the financial opportunities that become available for your organization. FigPay has two of the best Mobile and Wireless capable solutions for your credit card processing needs.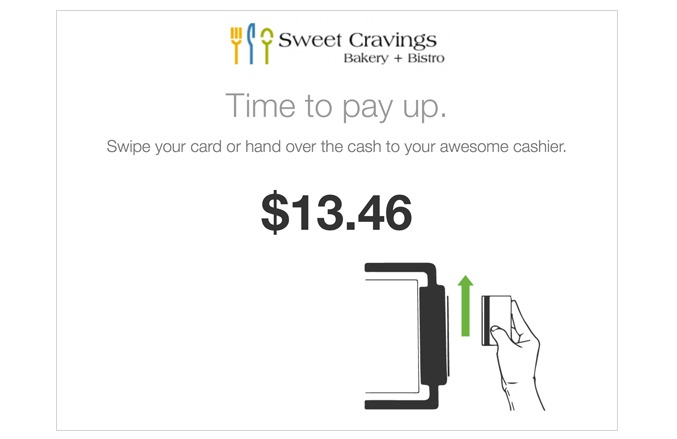 Inventory, Tip & Tax Options
Merchants can set up an inventory of individual products, with pictures, into easily navigable and sortable categories. If your merchants need to add discounts, tip, or tax, that's not a problem. Discounts and tips can be set to default or custom amounts as well as setting the Geo Tax feature based on the merchant's location.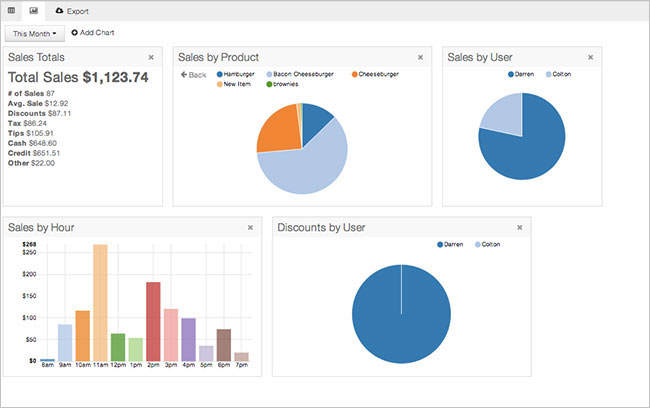 Real Time Reporting
PayAnywhere has a versatile array of reporting features, including real-time transaction reporting by card type, transaction type, and best-selling products. Plus you can customize the reporting suite with custom date ranges and robust search tool to find individual transactions.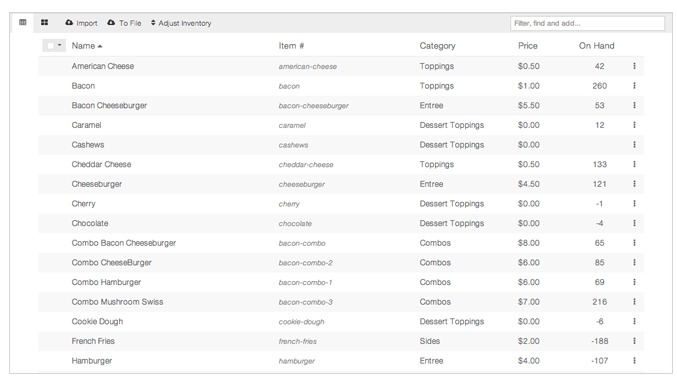 Real Time Processing
The safety and security of your merchant account customers are the highest priority. We work hard to ensure that Credit and Debit Card data doesn't get stored on the phone, the Application or the terminal by utilizing end-to-end encryption that ensures each transaction is protected.
Ecommerce and Gateways
Ecommerce payment solutions for everyone.
Seamless online shopping cart plugins. Five different online payment gateways. Hosted payment pages. Nobody does ecommerce like FigPay. Whether you're an established ecommerce merchant or you're just venturing online, we can provide you with a solution that will help you increase your online sales. With its omnichannel capabilities, advanced security methods and fraud management tools, The payment gateways FigPay employs can help you with one-time, subscription and shopping cart availability.
Secure your organization's and your customer's data by complying with PCI standards

Improve business operations with advanced management functions, including reports, batching, returns and voids, and user permissions

Swipe or hand key payments via multiple interfaces, including mobile, POS systems, software integration, payment plugins and shopping carts, just to name a few

Accept all major credit cards, debit cards and ACH payments with fast, secure account verification
The virtual terminal that does virtually everything.
A truly invaluable resource for merchants, our merchant portal is your secure destination on the web for everything you need to run your business, including 24/7 access to a virtual terminal that allows you to:
Accept payments over the phone
Accept payment through the mail
Process card-not-present transactions
You'll even be able to access a myriad of other payment management functions, all without the need to have a traditional point of sale terminal.
A solution for every merchant.
Don't see your preferred solution listed above? Not to worry. Contact us to see our full array of forward-thinking ecommerce solutions
Free online shopping cart plugins.
When it comes to shopping cart software, you want a solution that is economical to fit within your budget yet flexible enough to grow with you.
Completely customizable checkout.
With our hosted payment page, you can use your existing website to offer a completely customizable checkout experience with your colors and branding while simultaneously freeing yourself from liability for sensitive cardholder data.
Join the thousands of businesses who power their profitability with FigPay's connected commerce to the tune of millions of dollars each year.
Now is the time, and the today is when you can start making the difference to your profitability. Take a moment here and click on the button that will get you to that place of being able to accept payments, in any given business situation.
Join The 20,000+ Satisfied FigPay Customers!