We Understand that Your Business Needs More Than Just Card Processing.
What is wanted is a full-service provider, a company that can offer payment processing, product development, reports that you need and applications to manage all the aspect of your money. When you begin with FigPay you gain this all-in-one.
Authorize credit cards, debit cards and checks almost instantly.

Choose from a variety of choice in the POS Software and the processing equipment that best fits your needs.

Increase security with EMV and PCI Compliant processing solutions.
Fig POS Beats Them All
At FigPay you get everything you need. A register, a card swiper, with multiple features for your business getting you all that you need to transact business each day. You can't find a POS that has more than we do –  FigPay is loaded with great features at a fraction of the cost of other software –  POSLevu, Clover, NCR Silver, Square, Breadcrumbs and the like. Below are what you receive when you get set up with FigPay. Find Out More of what is available with the system.
Here Are Some Details on Our Leading Terminals
Below you will be able to find additional specifications on the terminals and pin pads that we generally recommend for use in businesses like yours.
FigPay Has Everything Your Business Needs, Apply Today!
Mobile and Wireless Solutions for Business
A company needs to be able to transact business where ever they may find themselves. Often there is a need to go off-site of your primary place of business to capture the financial opportunities that become available for your organization. FigPay has two of the best Mobile and Wireless capable solutions for your credit card processing needs.
PayAnywhere and phoneSWIPE
Find out exactly what you can get with either of these great choices for your mobile and wireless requirements. Each item is detailed below.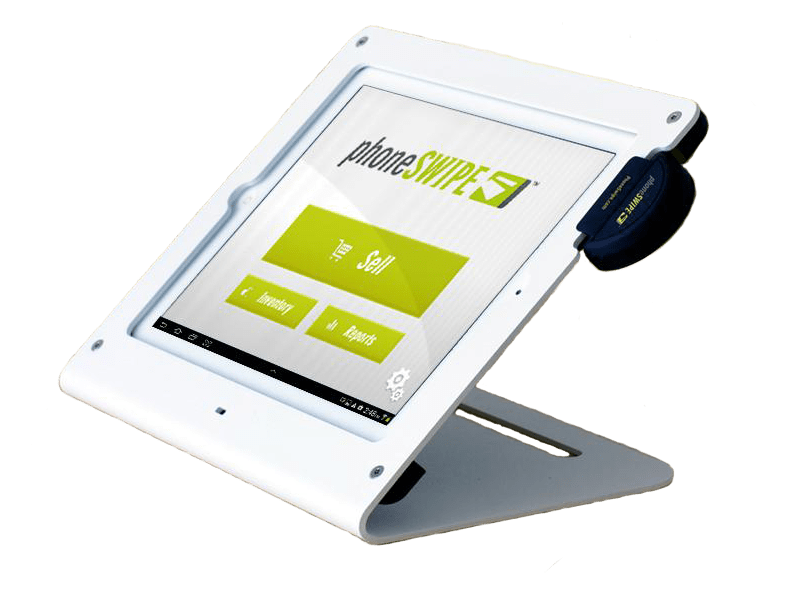 Phone Swipe Security
Businesses can reduce the possibility for fraudulent activity by processing transactions immediately using end-to-end encryption. With this method, Credit and Debit Card data is not stored and is not accessible after the sale. It allows for a worry-free approach to accepting credit card payments.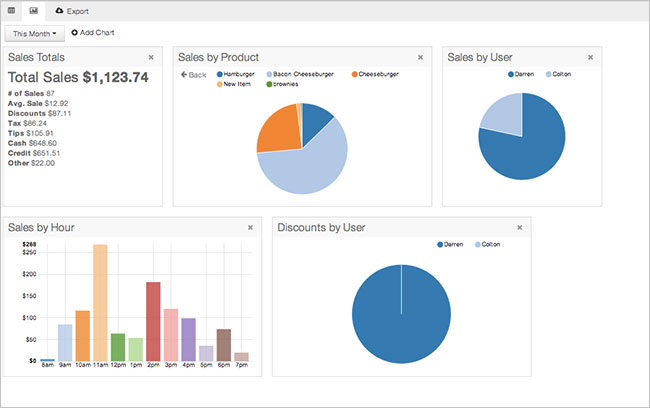 Real Time Reporting
Phone Swipe has a versatile array of reporting features, including real-time transaction reporting by card type, transaction type, and best-selling products. Plus you can customize the reporting suite with custom date ranges and robust search tool to find individual transactions.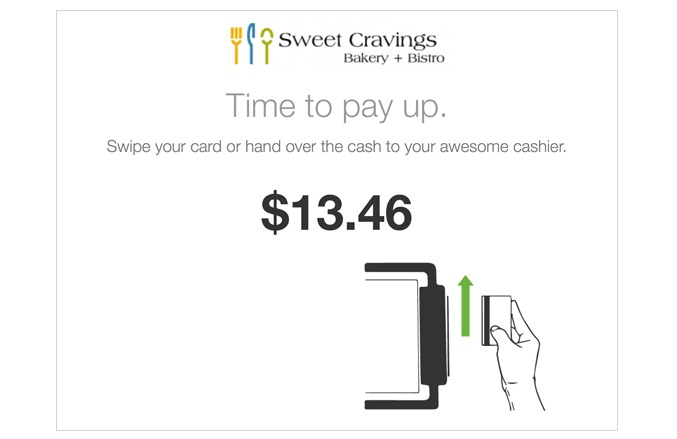 Inventory, Tip & Tax Options
Merchants can set up an inventory of individual products, with pictures, into easily navigable and sortable categories. If your merchants need to add discounts, tip, or tax, that's not a problem. Discounts and tips can be set to default or custom amounts as well as setting the Geo Tax feature based on the merchant's location.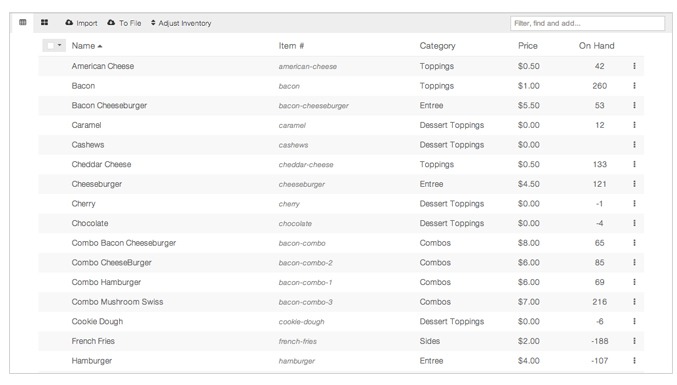 Real Time Processing
The safety and security of your merchant account customers are the highest priority. We work hard to ensure that Credit and Debit Card data doesn't get stored on the phone, the Application or the terminal by utilizing end-to-end encryption that ensures each transaction is protected.
Online Payment Gateways Allow Easy Access To Do Business with Your Company Every Time
When you are looking for the best possible payment gateway for your customers, look no further than FigPay. With its omnichannel capabilities, advanced security methods and fraud management tools, The payment gateways Fig Pay employs can help you with one-time, subscription and shopping cart availability.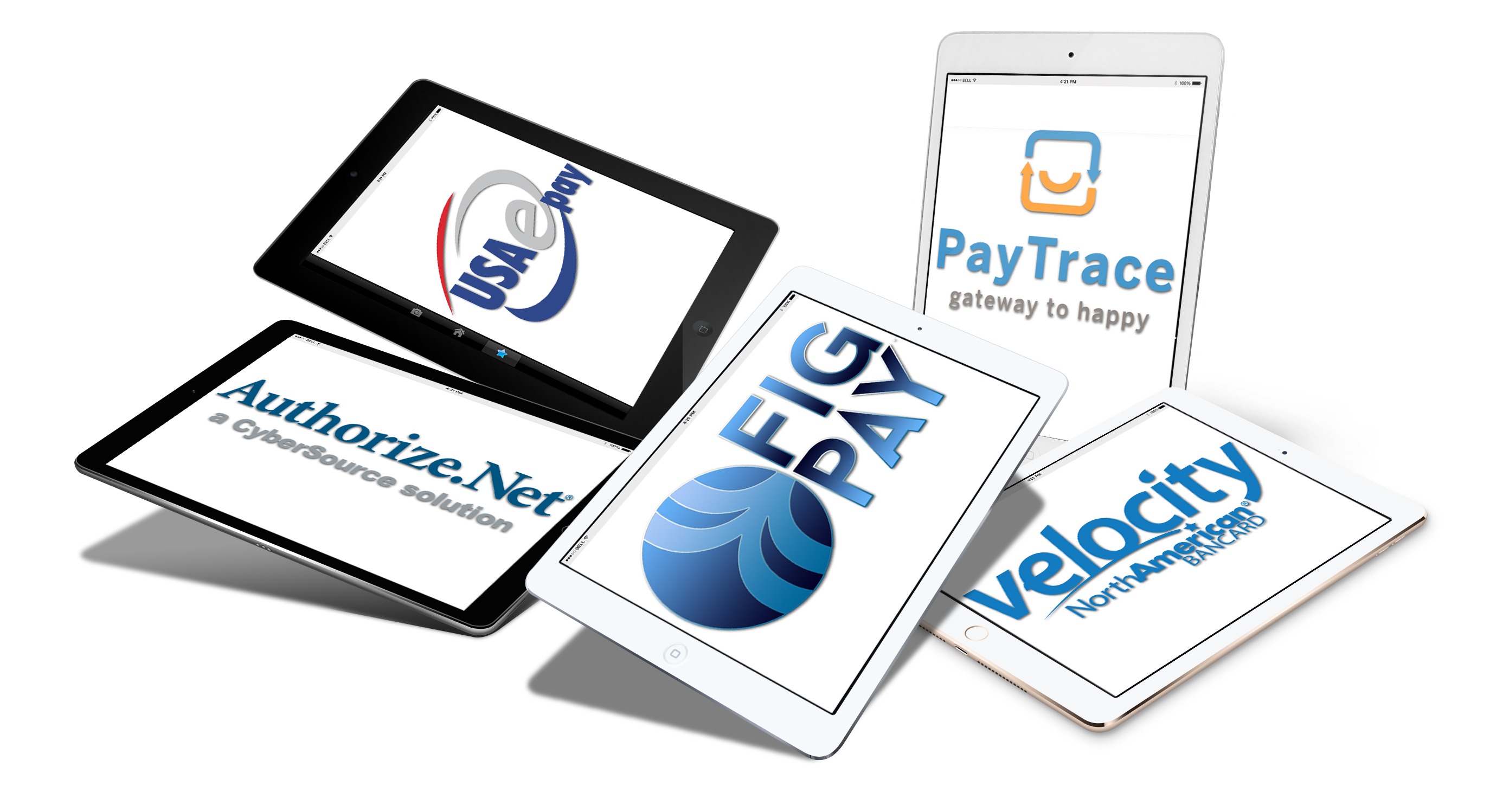 Secure your organization's and your customer's data by complying with PCI standards

Improve business operations with advanced management functions, including reports, batching, returns and voids, and user permissions

Swipe or hand key payments via multiple interfaces, including mobile, POS systems, software integration, payment plugins and shopping carts, just to name a few

Accept all major credit cards, debit cards and ACH payments with fast, secure account verification
Just with a Click of a Mouse, Your Customers Can Make Quick, Efficient Payments
Get Started Today with the Application Process
We Work with the Largest Platforms
With systems that adapt to your technology and features needed that align with your business. FigPay works with the largest platforms in the payment processing industry to assist all sizes of companies large and small. Some of them are listed below but are certainly not limited to the following:
Global Systems
EPX
First Data
TSYS
Payment Tech
We serve the needs of a very diverse set of partners, and merchants. Our unique combination of payment experience and industry depth enables us to deliver to you an unprecedented level of integration and customization for your business.
FigPay Testimonials: What Our Clientele Are Saying About Us
Take a moment to find out the experience of the thousands that are currently enjoying the low rates FigPay has been able to gain for our clientele. Your testimonial can be here next!
"WOW – FigPay really made the difference"
"WOW – I don't really know what else to say. We were in need to streamline how we were bringing in our working capital.  Fees were strapping us down. Once we got set up with FigPay we immediately felt the relief from all we had hitting us before. Thank you for all your hard work! I am really looking forward to building my company with what we have saved, and with which we will continue to save." – Gerald T.